Series of paintings commissioned by Gucci to advertise its customizable pieces (wallets and jumpers).

The images were used on the Gucci website and Instagram.

Original images:
Autumn Harvest, 2019
Spring Fever, 2019
Winter Dinner, 2019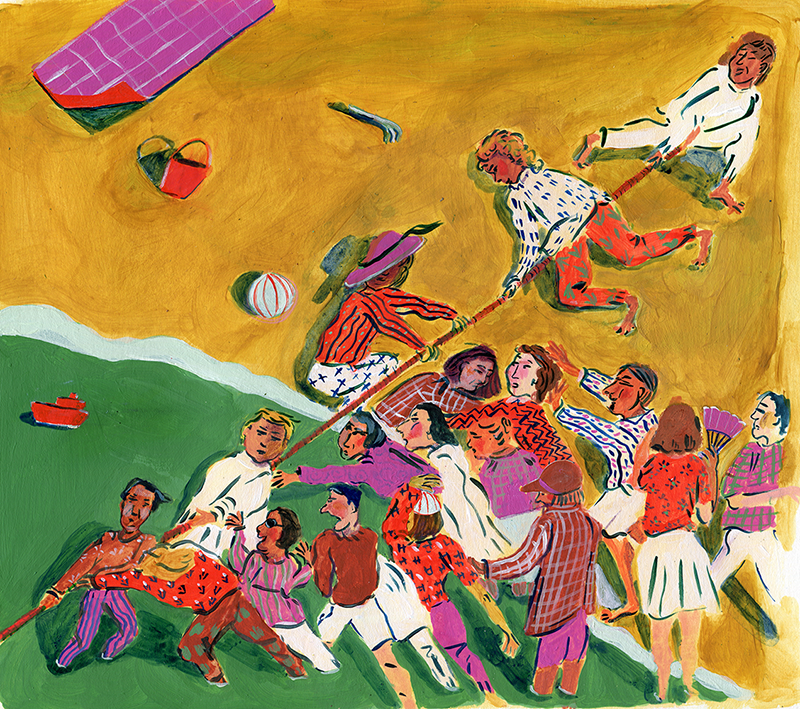 Seasonal Frenzy, 2019
Series of cover for the London Poetry Review published in 2019.
Each cover evoques a season.
,